Quench your thirst…
Christmas is the perfect excuse for a festive tipple! Prosecco is light, refreshing and is available at an affordable price at St Johns.
1st Place: Aldi – 'Organic Prosecco' £7.99
Perfectly bubbly, light and not too sweet! Please see image to the right.
2nd Place: Sainsbury's Local – 'Sainsbury's Conegliano Prosecco, Taste the Difference' £10
Fresh and vibrant, a real treat!
3rd Place: Iceland – 'Onbrina Prosecco' £7
Soft, and of course, refreshing!
Nicola's Tip: Prosecco is best served well chilled, and as soon as the bottle is opened, as the bubbles are more volatile than champagne. Also, why not serve with some raspberries to spoil your guests?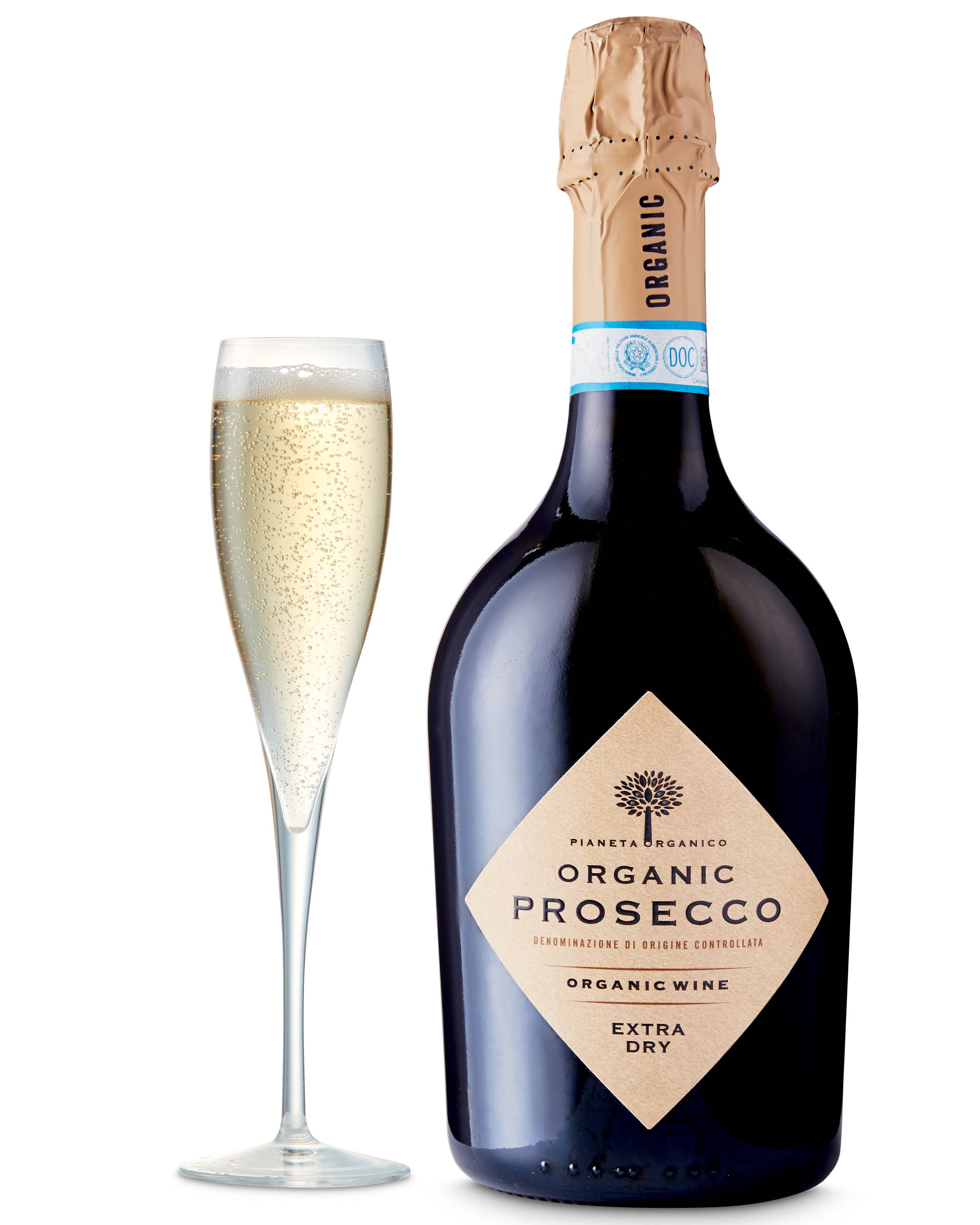 The very best mince pies
Moreishly crumbly and sweet, with a touch of spice is how we like our mince pies! With brimming new innovations, or a famous classic, see our top picks below!
1st Place: Sainsbury's Local – 'All butter mince pies, Taste the Difference' £2.20
Luxurious and buttery. The pastry is amazing! Please see image to the right!
2nd Place: Iceland – 'Iceland luxury 6 mince pies' £1.89
Amazing filling and light pastry!
3rd Place: Aldi – 'Deep filled 6 mince pies' £0.85
Beautiful filling, but the pastry isn't as buttery as Sainsbury's. Incredible value for money!
Neil's Tip: Keep a stash of mince pies in the freezer for when unexpected guests pop over for a festive chat!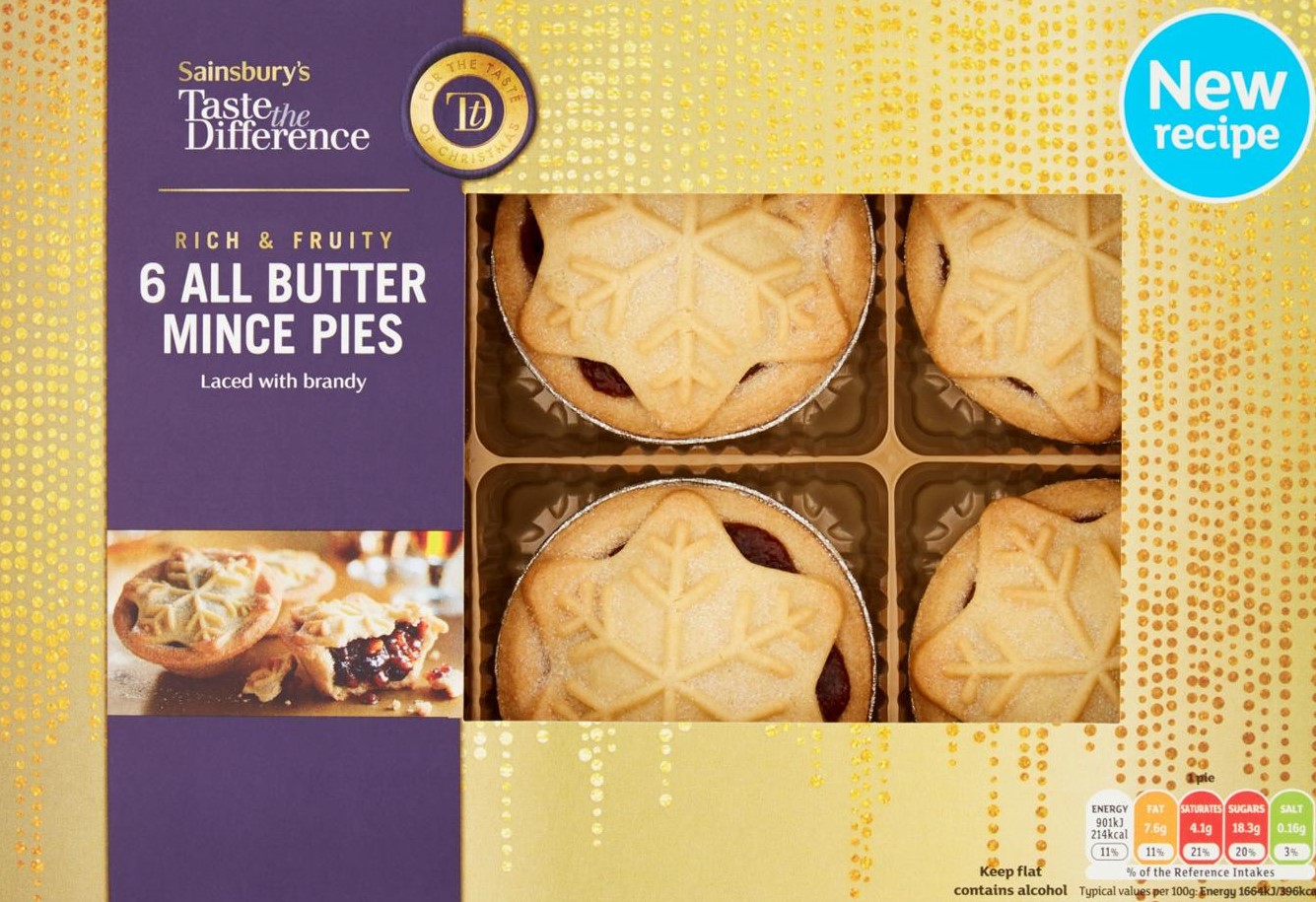 The centrepiece
It is the centrepiece of the Christmas meal, so you want the best! Is there anything worse than a dry or flavourless disappointing turkey? Well, we have found those deserving of a place on your Christmas table, see our favourites below:
1st Place: Iceland – 'Iceland Perfect Turkey Crown 2.2kg £16.00
Lightly seasoned and perfectly tender – a real showstopper.  Please see image to the right!
2nd Place: Aldi – 'Exquisite British hand finished Chesham bronze turkey'£8.99 (on sale 19th Dec)
We were one of the lucky few to try this early, succulent and juicy, this turkey tastes amazing!
Nicola's Tip: A herb butter is a great way of getting flavour into the turkey, and to keep it moist! Get together some olive oil, lemon zest and juice, crushed garlic and mix well, then put all over!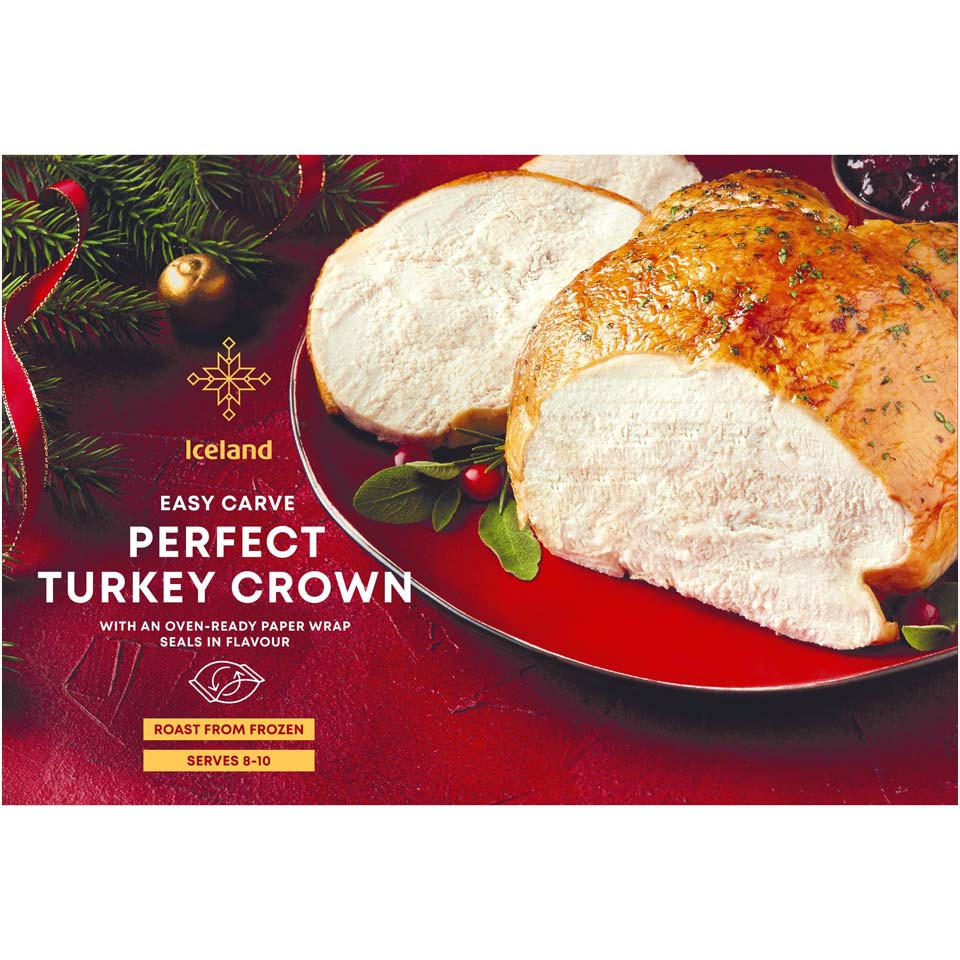 The side dishes
Christmas dinner wouldn't be the same without the addition of the salty hit of pigs and blankets. They should be juicy, succulent and packed with flavour and wrapped tightly in a layer of bacon. These pigs in blankets have definitely earned their place on your plate this year!
1st Place: Aldi – '10 bacon-wrapped sausages' £2.49 (on sale 30th Nov)
A worthy winner, these bacon-wrapped sausages taste amazing!  Please see image to the right!
2nd Place: Iceland – 'Iceland 12 (approx.) Pigs in Blankets' £2.00
Not too salty and perfectly festive!
*Or if you want a cheeky treat, why not pop into Greggs to try their mouth-watering pigs in blankets for only 50p?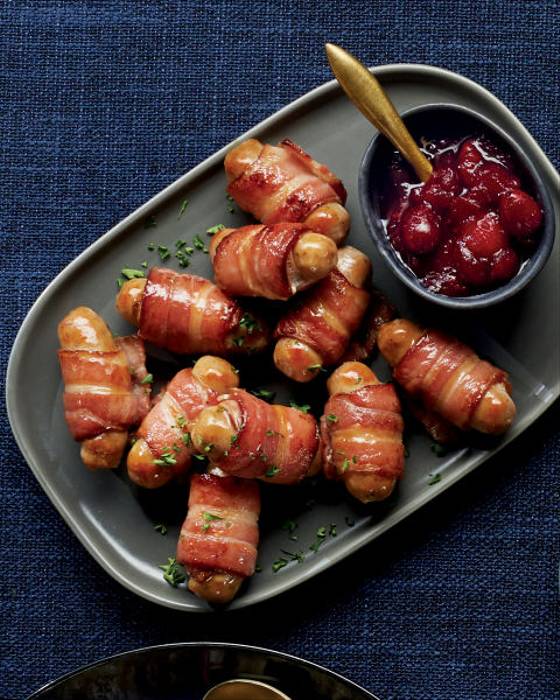 Delicious alternatives
Just because you're not tucking into turkey, doesn't mean you can't enjoy delicious Christmas food, thanks to all the vegan and vegetarian alternatives we have at the centre. See our festive alternative festive feasting options below:
1st Place: Iceland – 'No Duck Chinese Collection'
Our absolute favourites – even the meat-eaters won't miss the meat in these scrumptious treats! Please see image to the right!
2nd Place: Sainsbury's – 'Vegan take a Boa Selection' £8.00 (Boa buns with 3 different fillings, water chestnut and chive, spicy vegetable curry mix, mixed mushrooms in char siu marinade)
Beautiful to look at and equally as tasty! What a great way to mix up the traditional Christmas table!
3rd Place: Aldi – 'Vegan Parcels' £2.99 (Spicy Fire cracker Vegetable flavour or Smokey BBQ jackfruit Flavour, both vegan pastry)
Stunning fillings – firecracker veggies have a real kick to it! We couldn't believe the pastry doesn't contain butter!
*Stephen's tip: Make sure you check out Iceland, who is launching a vegan "No Turkey Christmas Dinner" in a bid to promote a Meat Free Christmas!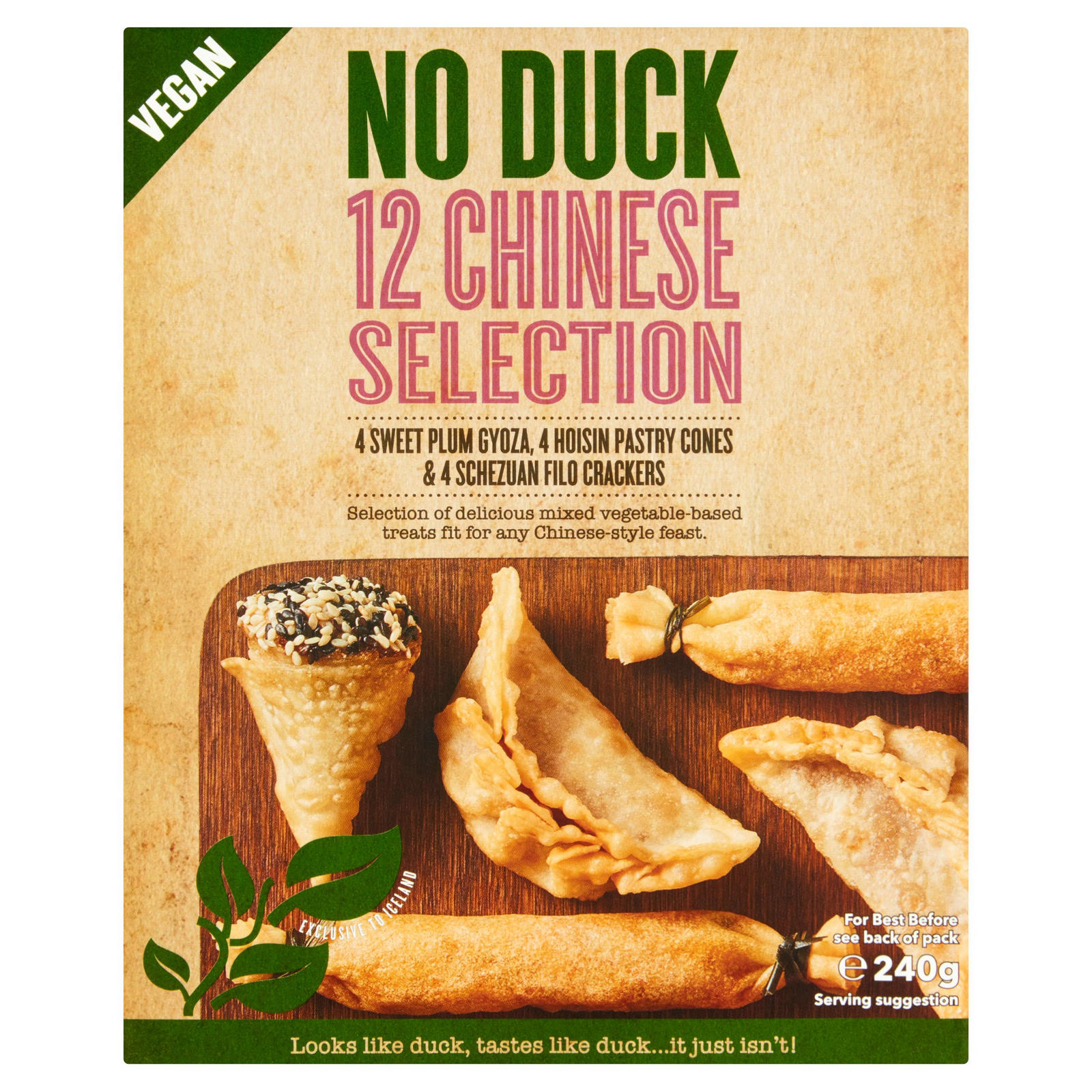 Indulge on pudding
Whatever your age, you can't help but feel excited as the flaming Christmas pudding is brought in to eat. The ideal crowd-pleasing pudding should be sweet and boozy, see our favourites below:
1st Place: Iceland – 'Luxury 12 month matured Christmas pudding' £10
Absolutely gorgeous, with plenty of nuts!  Please see image to the right!
2nd Place: Sainsbury's Local – 'Christmas Pudding' £3
Nice and small – boozy, but we missed the lovely texture of nuts, compared to Iceland
3rd Place: Aldi – 'Mulled morello Cherry Christmas pudding' £6.99
A twist on the Christmas classic! The glittery sauce is sure to wow your guests.
And finally…
These are all handy tips, but our main piece of advice is to enjoy yourself! Slow down, relax and unwind and enjoy the company of loved ones, make memories and enjoy the festive season! We hope you enjoyed our top picks from St Johns and…
Merry Christmas!