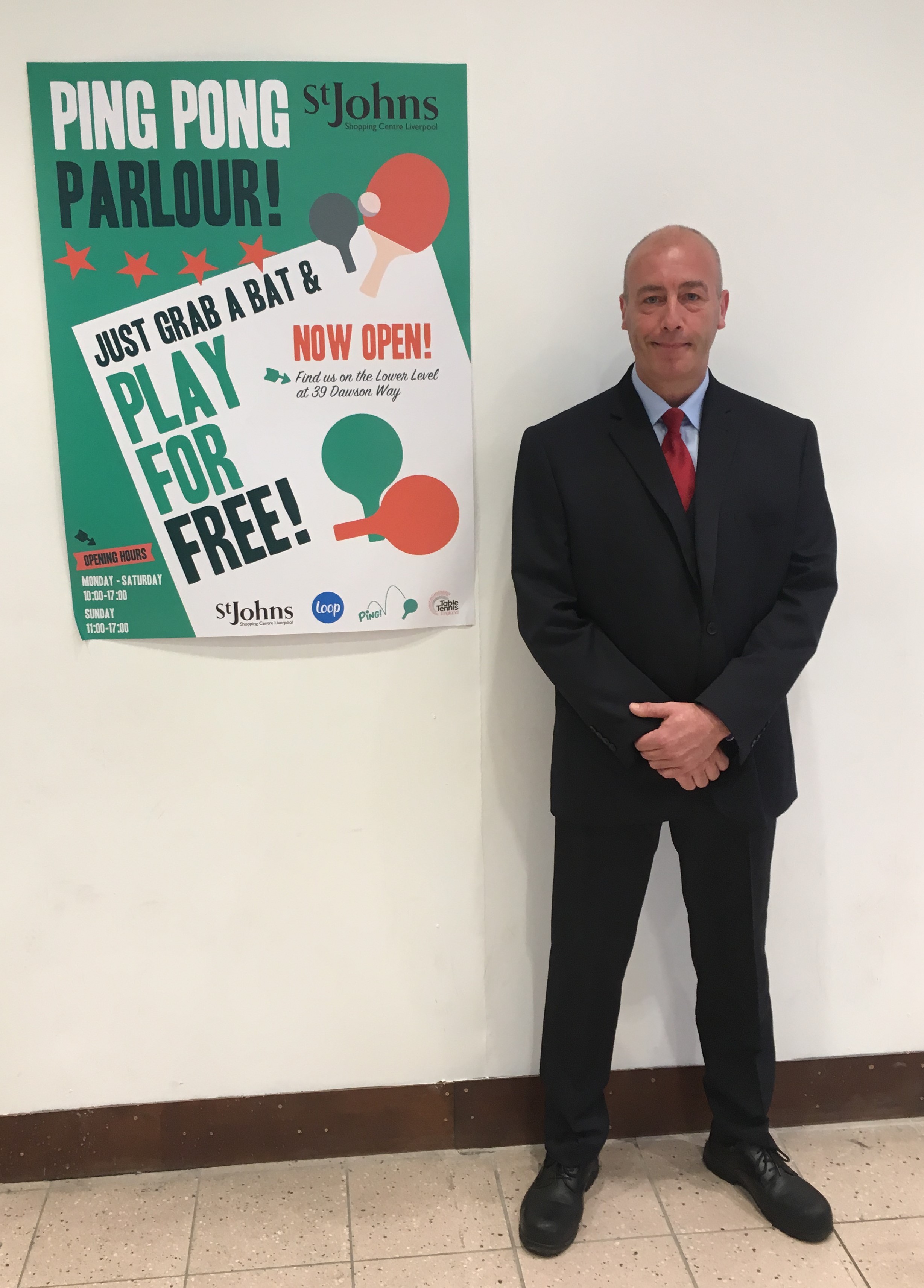 Alan McCabe, 47, from Kirkby – I'm a soft service supervisor
What do you do?
I'm here from 7am to 7pm to open the doors at 7.30am and close them to customers at 6.30pm, and any problems that arise in St Johns for tenants, staff or customers, they come to me or the controller. I walk round the centre and check everything's safe, and that all the customers are happy, and I'm always looking out for anyone who might need help. All my colleagues carry a set of centre and city maps so if we see anyone looking a bit confused we approach them and offer our services to direct them or walk them to where they want to go.
How long have you worked at St Johns?
This is my 11th year.
What do you enjoy most about your job?
I love the job because I love meeting and greeting people from different parts of the city and different countries. I get to see every walk of life. No-one can be happy 24/7, but my attitude is that if I'm having a bad day it stays at home – once I walk through the doors at St Johns I'm the happy-go-lucky person that they need.
What is your personal favourite place there?
The centre's recently got The Ping Pong Parlour and that's amazing, the feedback is 100% positive. I'm not as good as a lot of the players who come in, but if I'm passing I don't mind getting roped in for a game with customers! I don't have a favourite shop, I give them all the best attention I can, but in the food court it would have to be Chopstix noodle bar – I'm a big Chinese food fan so that's definitely my treat.
What's the funniest thing that's happened at work?
One Direction were here once to go to Radio City and there must have been about 2,000 fans – children and adults – all gathered in the centre waiting for them. I had to make sure they were safe, but as I came through the doors they thought it was one of them and started taking photos so I put my hands up in the air and started waving! That was my one little moment in the spotlight.
Have you ever had a celebrity customer?
We've had quite a few boy bands come in including JLS, Westlife, Take That and 5 Seconds of Summer.
Who would be your dream workmate & why?
I'm not a football fan, but I'm a golfer so I'd say Tiger Woods. I used to play off 18, and I played Bootle golf course quite a lot so I'd love to have a round with him.