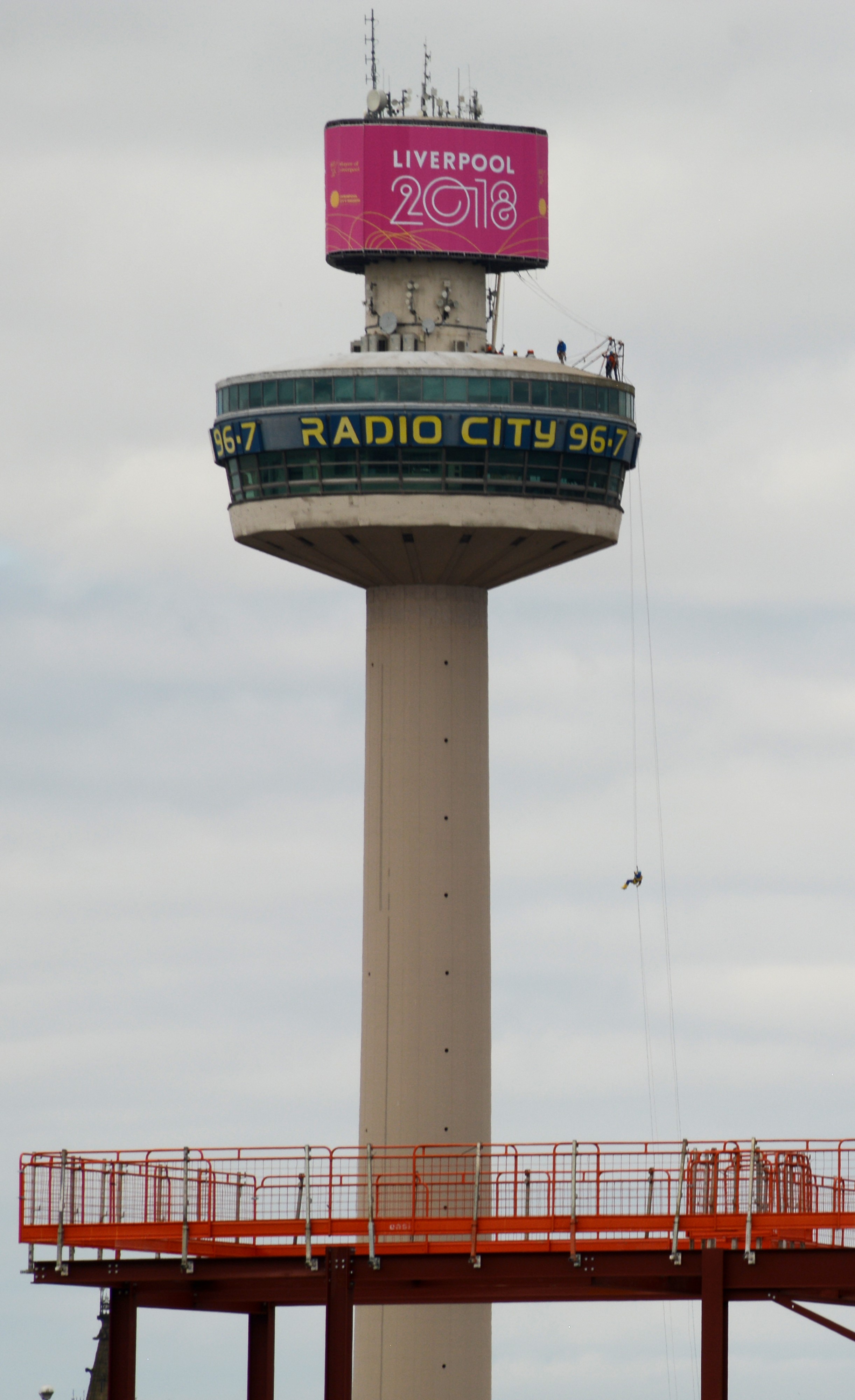 Centre Manager Neil Ashcroft, braved the summit of St Johns Beacon to take part in a charity abseil, amongst a flurry of 100 other brave superheroes!
Neil grabbed  his cape to take the 452ft-plunge in aid of the centre's charity for the quarter, Zoe's Place Baby Hospice, as part of the wider Cash for Kids appeal, supporting disabled and disadvantaged children across the region.
Radio City's Superhero Skyfall took place on May 4th  and 5th, and was the first time the public has had the chance to abseil from one of Liverpool's most iconic buildings.
"This is a fantastic event and we've been delighted to support the charity in making it happen," he added. "We like to give our backing to community events whenever we can and this one will be special because it's the first time members of the public have had the chance to abseil the beacon."
Organisers catered for 50 abseilers, dressed as Batman, Iron Man, Wonder Woman and more. To make the charity drop each day, there were two ropes available, so they could do it in pairs with friends or family.
"This is Cash for Kids' first abseil and we were really keen to use St Johns Beacon because it's such a well-known landmark," said Cash for Kids charity manager Carole Clare. "When I went to ask the centre manager Neil Ashcroft if it was possible he was right behind the idea from the start."
"Something like this does take a lot of planning so we really appreciate the centre working so closely with us, and it's great for us to be able to offer fundraisers such a unique once-in-a-lifetime opportunity.
"We get enquiries from people all over the world every year about abseiling the building so I'm very excited that we can finally say 'yes'.
"We've checked the weather forecast for the weekend and it looks fine, so hopefully it'll be perfect conditions and everyone will have a fabulous view on the way down."
Neil raised around £1,000 in total, smashing his target by 178%.
For more information about Zoe's Place Baby Hospice and how you can help donate, please click here.