We have teamed up with Job Centre Plus and Holiday Inn to put on a huge Job Fair this Thursday, September 27th. Over 1000 job opportunities will be on offer from stores across the city, including McDonald's, Matalan, New Look and JD Sports.
More than 30 employers will participate in the event at taking place at The Holiday Inn, Lime Street, giving job hunters a chance to apply for coveted positions and discuss roles face-to-face.
Job Centre Plus moved to St Johns last year and now sits within the newly created one-stop shop. We have collaborated with the Job Centre plus on vacancies, all year-round, and this event is a culmination of their work.
Held across morning and afternoon sessions, from 10am-12.30pm and 1.30pm-4pm, this will be an unmissable event for anyone looking for work in retail, hospitality or customer service, and for students wanting to make some extra cash.
Neil Ashcroft, St Johns Centre manager, said the fair was the culmination of months of preparation and planning.
"Alongside Job Centre Plus and Holiday Inn, we have brought together a diverse range of major employers in the city who have a number of jobs to offer. They're all under one roof and the positions are there, just waiting to be filled.
"As a centre, we're always looking for ways to support the local community, and this is a fantastic opportunity for anyone looking for work to go along, take their CVs and meet the people who could help them take that first step towards a new career."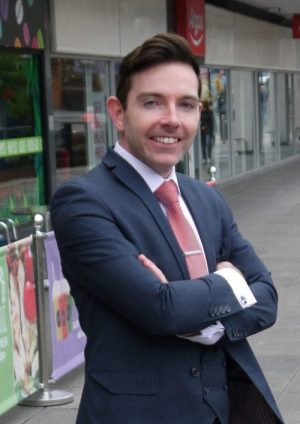 The Jobs Fair, which is free to attend, is one of several initiatives which we are working closely with Job Centre Plus on.