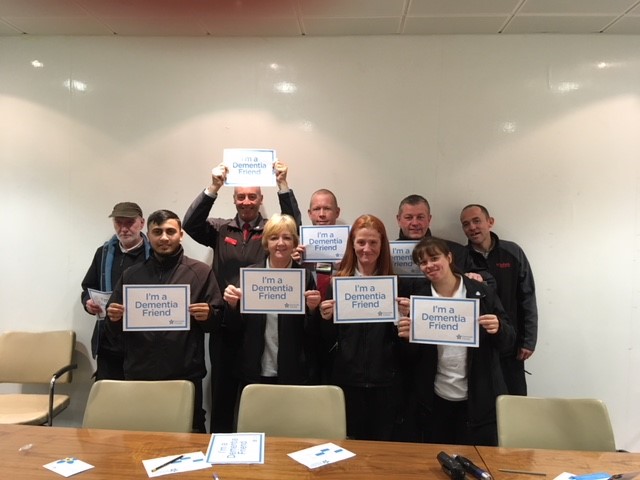 St Johns' commitment to the community continues to be a priority for the centre, with the team undergoing training to become a part of the dementia friendly community. Dementia friends, a programme run by the Alzheimer's Society, is designed to change the general perception of dementia, changing the way we think and act about the condition. The programme has informed over 2 million people in England and Wales as part of a wider programme to raise awareness amongst the general public.
Staff at St Johns were delighted to take part in the programme, in what they feel is important knowledge to have, especially when working closely with the public in their day-to-day roles.
Centre Manager of St Johns Shopping Centre, Neil Ashcroft, organised the training for his team.
He said:"It's important to us at St Johns that we are ready and able to support all members of our community, including those who are living with dementia. The training has really boosted the skills and confidence of the staff here at St Johns, and the Alzheimer's Society have been a fantastic partner to learn from"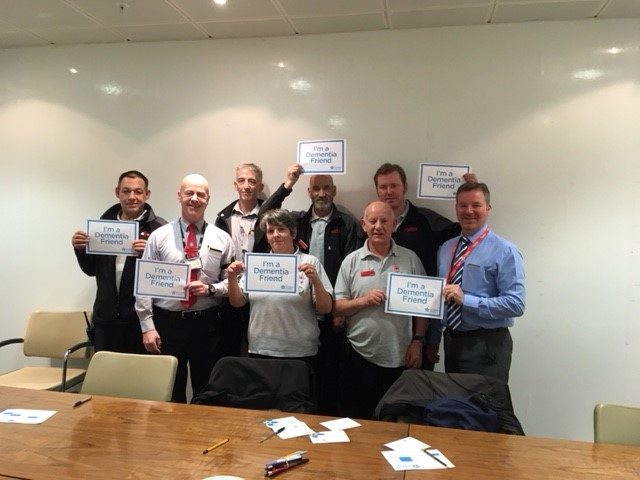 CM Neil Ashcroft, is an advocate for staff awareness training, and is looking to get the team involved in a lot more programs like dementia friends in the near future.
He added: "It's important for us to ensure people live well with dementia, and this journey will help to achieve those aims."
For more information about other additional support services at St Johns Shopping Centre, please call 0151 709 0916
To find out more about the dementia friends program, visit: www.dementiafriends.org.uk