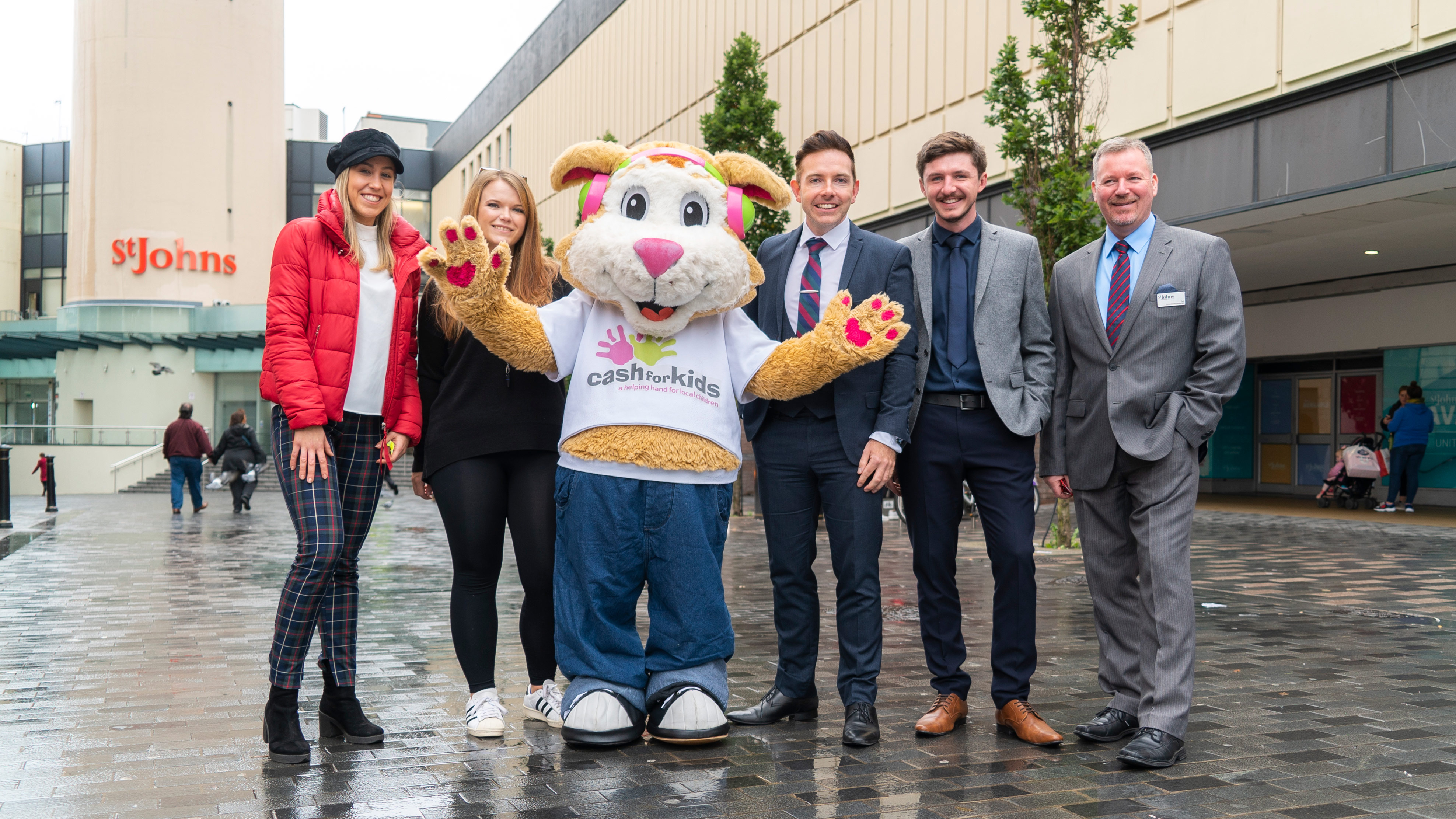 St Johns Shopping Centre is teaming up with Cash for Kids!
Cash for Kids are a leading children's charity that respond to the needs of disabled and disadvantaged children in local communities. They aspire to enable all children to live life to the fullest and achieve their individual potential. The charity operates in 22 different areas all over the UK, and St Johns are proud to be supporting our local branch, located just next door in Radio City.
The partnership will last 12 weeks, running from the beginning of October to the end of December. Cash for Kids will have free reign of the centre, allowing them to hold events and fundraisers throughout the building that will help raise awareness for their cause. St Johns staff will be on hand to assist, and any fundraising events or workshops will be promoted across all of St Johns' social channels.
A few key events occur during this collaboration, including Purple Tuesday and Cash for Kids' Mission Launch. There are already plans in the works for a beneficiary child and their family to come and switch the Christmas lights on in early November.
Neil Ashcroft, St Johns Centre Manager, said, 'We couldn't be happier to have this charity as a partner for the last quarter of 2018. Cash for Kids do incredible work, providing opportunities and support to children that aren't normally given a chance.
'Over the past year, St Johns have taken huge leaps towards inclusivity. Many of our staff have received awareness training for autism dementia, as well as the centre as a whole committing to the Disability Confident Scheme – a programme designed to help disabled people to achieve their full potential in good jobs and bring their skills and energy to workplaces. It's clear that our values are very much aligned with Cash for Kids, so this partnership should be smooth sailing.
'Our last two charity partners have ended in huge success. Zoe's Place raised over £2,000 through their work with us, and the Merseyside Motor Neurone Disease Association received over £1,900 in donations. St Johns customers are a kind-hearted group, always happy to give to charity. I'm sure Cash for Kids will receive a similarly warm reception.'